WE INSPIRE
Operating out of our Workshop in the heart of Surrey we can provide you with a quality service that delivers confidence and peace of mind. Your joinery will be created by some of the finest craftsmen, who are highly experienced and extremely passionate about their work.
OUR MISSION, VISION AND VALUES
OUR MISSION
To provide our clients with superior joinery products, assisting them with their investment, through detailed craftsmanship, dedicated service and insistence on quality.
OUR VISION
To be the joinery manufacturer of choice.
OUR VALUES
• We work hard
• We delight our customers
• We love our job
• We care
• We go the extra mile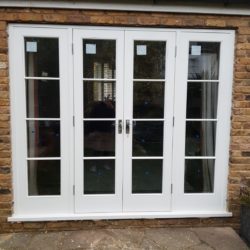 A STRONG REPUTATION FOR QUALITY AND CRAFTMANSHIP
A STRONG REPUTATION
We pride ourselves that the majority of our work is through repeat business from customers that our satisfied with our quality products and service.
We believe that the quality of our craftsmanship is demonstrated in satisfied customer's referring others to ourselves and this is principally how the business has grown to where it is today.
We guard our reputation of quality seriously. We will never compromise our standards of quality or craftsmanship to achieve a lower cost product.
ATTENTION TO DETAIL
It is our attention to detail that contributes to our reputation of quality and craftsmanship.
Only the best quality timber and materials are chosen for our products and we do not believe in compromising cost with quality.
We believe that every customer should be completely satisfied with their investment and have achieved a product that is of excellent quality. To this end, all our products are quality checked before leaving the factory through our quality control systems.